12MM THRU AXLE ADAPTER FOR BIKE TRAILERS
The Robert Axle Project supplies a 12mm thru axle adapter for bike trailers and trainers. 12mm thru-axles come in several lengths and thread pitches. It is important to purchase a Robert Axle that has the same thread pitch as your bike. We make this easy with our "Choose Your Bike" page. If you need help determining what type of trailer you have, go to our "Choose Your Application" page.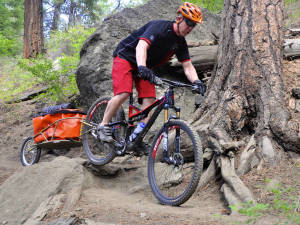 A 12mm thru axle adapter for bike trailers. We are avid mountain bikers, trail builders, bike tourers and BOB Trailer enthusiasts who wanted a way to connect various bike trailers with our 12x142mm thru-axle equipped bikes.


With all the manufacturers of bike frames and 12x142mm thru-axles each having their own spin on the 12mm axle standard, there's a lot of confusion as to what fits. We've made it our business to know what fits. Choose your bike here.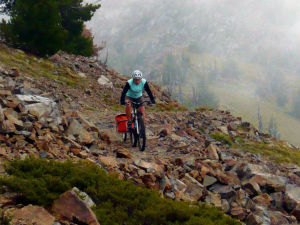 Need some inspiration to get out and go on an adventure? Check out some of our own photos of bikes, BOB Trailers, trail work and Robert Axle products. Have a photo you want to share? We love customer photos!