Attach Your Bike Trailer to 12mm Rear Thru Axle
12mm thru-axles come in several lengths and thread pitches. It is important to purchase a Robert Axle that fits your bike hub spacing and thread pitch. We make this easy with our "Choose Your Bike" page.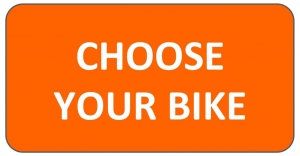 ---
12×142 COMPATIBLE AXLES
---
BOOST 148 COMPATIBLE AXLES
---
 FAT BIKE AXLES
Salsa Beargrease and more. Learn more.

The Robert Axle 12×177 1.5mm Thread is designed for fat bikes:

'14 & '15 Trek Farley, KTM and more. Learn More.

The Robert Axle 12×177 1.75mm Thread is designed for fat bikes:
Specialized, Felt Double D and more. Learn More.

The Robert Axle 12×197 1.0mm Thread is designed for fat bikes: 

Salsa Blackborrow, Borealis, Heller and more. Learn More.

The Robert Axle 12×197 1.5mm Thread is designed for fat bikes:

9:Zero:7, Fatback, Felt (some), Motobecane, Rocky Mountain and Salsa Bucksaw and more. Learn More.

The Robert Axle 12×197 1.75mm Thread is designed for fat bikes:
Shipping Policy
Flat Rate to US $7.50 or flat rate to Canada $12.50 USD. All other international shipping is $27.00 USD. Please
email us
if you have any questions. We ship all orders from Bend, Oregon. Orders will be shipped the following business day from receipt of payment. Orders shipping inside the United States are charged a flat rate $7.50 for US Priority Post. You will be emailed a tracking number and delivery is typically 3 to 4 business days, anywhere in the US. Canadian and other international orders ship through International Priority Post. Canadian shipments typically take 1 to 3 weeks depending on customs, other countries, longer. As we are a bicycle component manufacturer, not a shipping company we cannot take responsibility for any delays in shipping. You will be provided with a US Postal Service tracking number via email to confirm shipment, unfortunately it does not provide expected arrival date.
Drop us a line
at for quantity discounts, dealer orders, or other questions you may have. Please be specific, it will help us respond more effectively.
Return Policy
Return privileges expire 30 days from date of shipment.
There will be a 15% restocking charge on all unwanted items.
Shipping charges are non-refundable.
All returns must be in new/unused condition.
Returns must be accompanied by a Return Authorization Number (RA Number) and a copy of the invoice. Please contact a member of our sales staff for information about acquiring an RA number.
Warranty Information
Robert Axle Project warrants each product it manufactures to be free from defect in material and workmanship for the purpose it was intended to the original purchaser for the duration of one year. Robert Axle Project shall not be liable for damage or delays caused by defective material or workmanship; it is limited to the repair or replacement, at its factory, of any defective article or part thereof, which may be returned to the factory; transportation charges prepaid, by the original purchaser. Robert Axle Project shall be the sole judge of the existence of any defect in the article so returned. No claim for charges incurred in the removal, disassembly, or reinstallation of such article will be allowed. This warranty shall not cover any article which has been misused or neglected or damaged by accident; any article which has been altered outside Robert Axle Project, or the performance of any accessory or equipment on or in which any article of the company's manufacturer is used. Robert Axle Project shall, in no event, be liable for consequential damage or contingent liability arising out of any total or partial failure to any article manufactured by if or of any accessory or equipment on or in which it used. Failure of a user to give notice of claim as to defect claimed under the provisions of this warranty within sixty (60) days of the appearance of such claim shall constitute a waiver by customer of all claims with respect to such goods and equipment. No expressed, implied, or statutory warranty other than that herein set forth is made or authorized to be made by the company. If you believe you may have a warranty or shipping issue,
please email us
for an RA Number prior to any returns.
All brand names and trademarks on the Robert Axle Project website, printed materials, packaging and media are property of their owners and are used here only to identify compatibility of the product.